You can access your Chargify billing portal directly from the Dashboard! Read on below for more details.
---
Billing access can be granted to any manager in Record360. If a manager has billing access, they will see a "Billing" section on the left hand pane of the Dashboard as per below. Clicking on "Billing" will take you to your account's Chargify billing portal, where you can view subscription information, invoices, and update your payment method. To read more about billing in Chargify, check out our Manage your billing Help Desk article.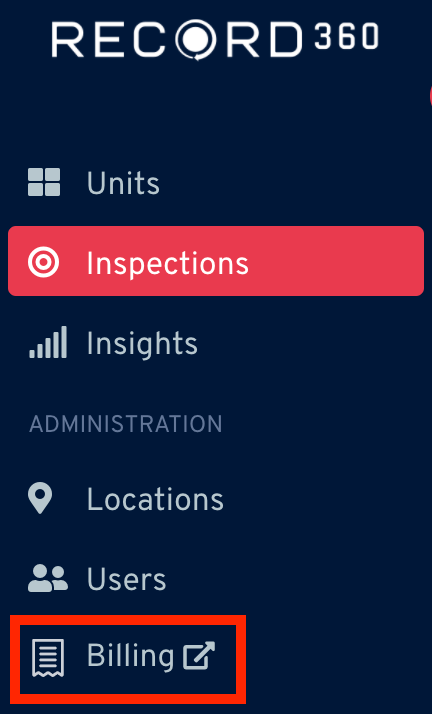 Most likely, your account has either no users with billing access, or one user with billing access. If you'd like to grant billing access for a manager in your account, please email support@record360.com. **Please be aware that you should NOT grant billing access to a manager unless you are comfortable with them making edits to your billing in Chargify.