Tasks and Assignment allows you to assign draft inspections and other tasks to your users in Record360. Assign and track work that needs to get done, and stay in the loop when tasks are assigned and completed. Use the flexible Job Board (dashboard only) to view all the tasks in the current week. Click here to see an overview of tasks on the dashboard, and read on below to learn more about tasks on mobile.
---
Access tasks
Tasks is available on Standard and Professional plans, and Job Board (dashboard only) is available on Professional plans. Customers on these plans will see a new Tasks icon on the home screen of the mobile app. Access tasks from here.
When you click on tasks, you will see a list of the tasks that have been assigned to you.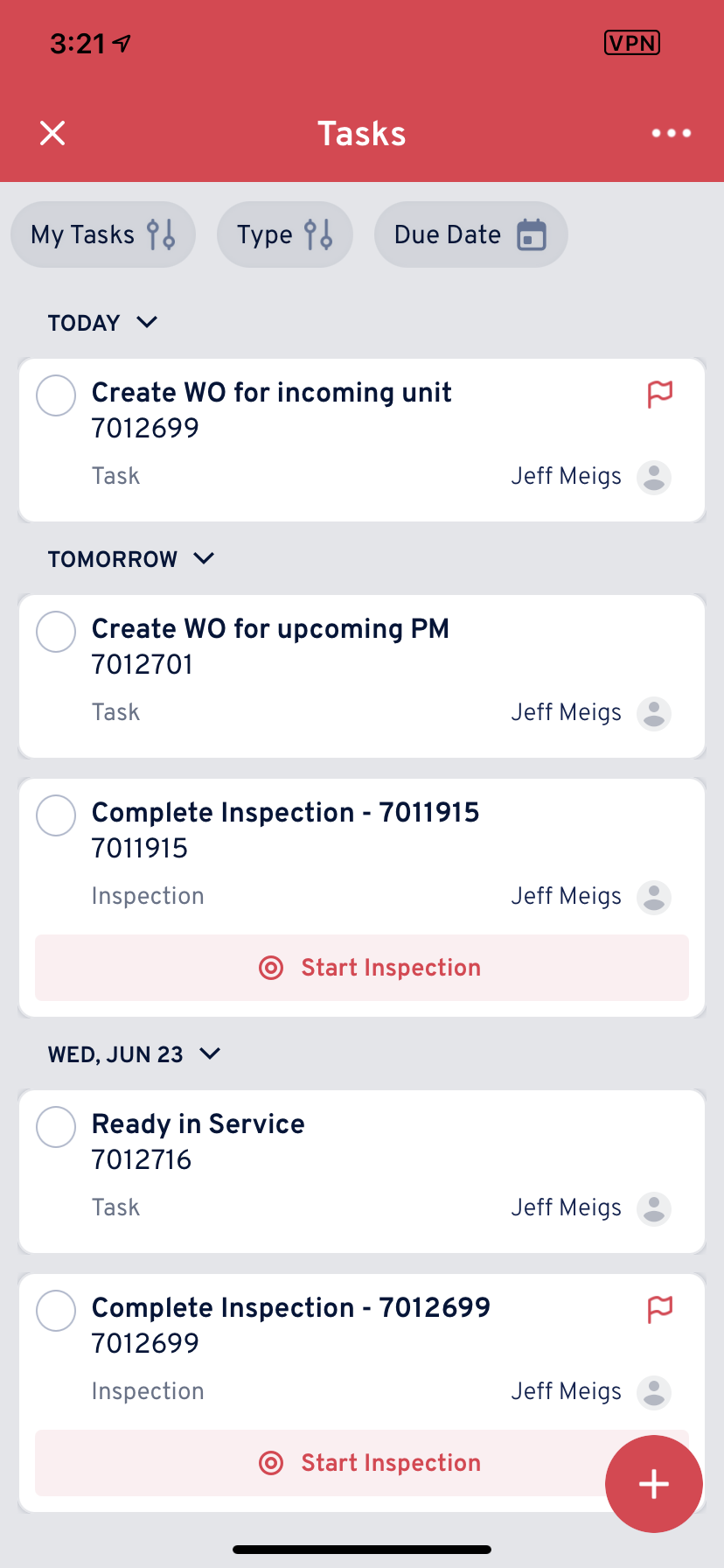 Assign a draft inspection
Our drafts feature allows you to start and pre-fill fields for an inspection on a desktop computer so that your team saves time in the field when completing the inspection on a mobile device. Tasks takes this one step further, by allowing you to assign a draft inspection to users in Record360. Drafts inspections are assigned from the dashboard - view how to do that here.
Create and assign other tasks
From the mobile app, you can create and assign tasks to your team. These can be anything you like, from preparing units for rent, creating work orders, or scheduling upcoming preventative maintenance - anything that your team is doing that needs better tracking and accountability. You can assign a unit to these tasks if you'd like, label them as high priority, and assign to individual users or leave unassigned.
To start, click on the tasks icon from the home screen, and then click on the + icon on the bottom right of the task list view.
From here, enter your task details, and press done when complete. This will create the task and notify the assignee via email.
View and edit your tasks
To view a task, simply click into any task from the list view. From here, you can view task details, start inspection tasks, mark regular tasks complete, add comments and attachments, or edit the task details.
Inspection tasks will indicate that there is an associated inspection, and give you the option to start the inspection directly from the task detail page.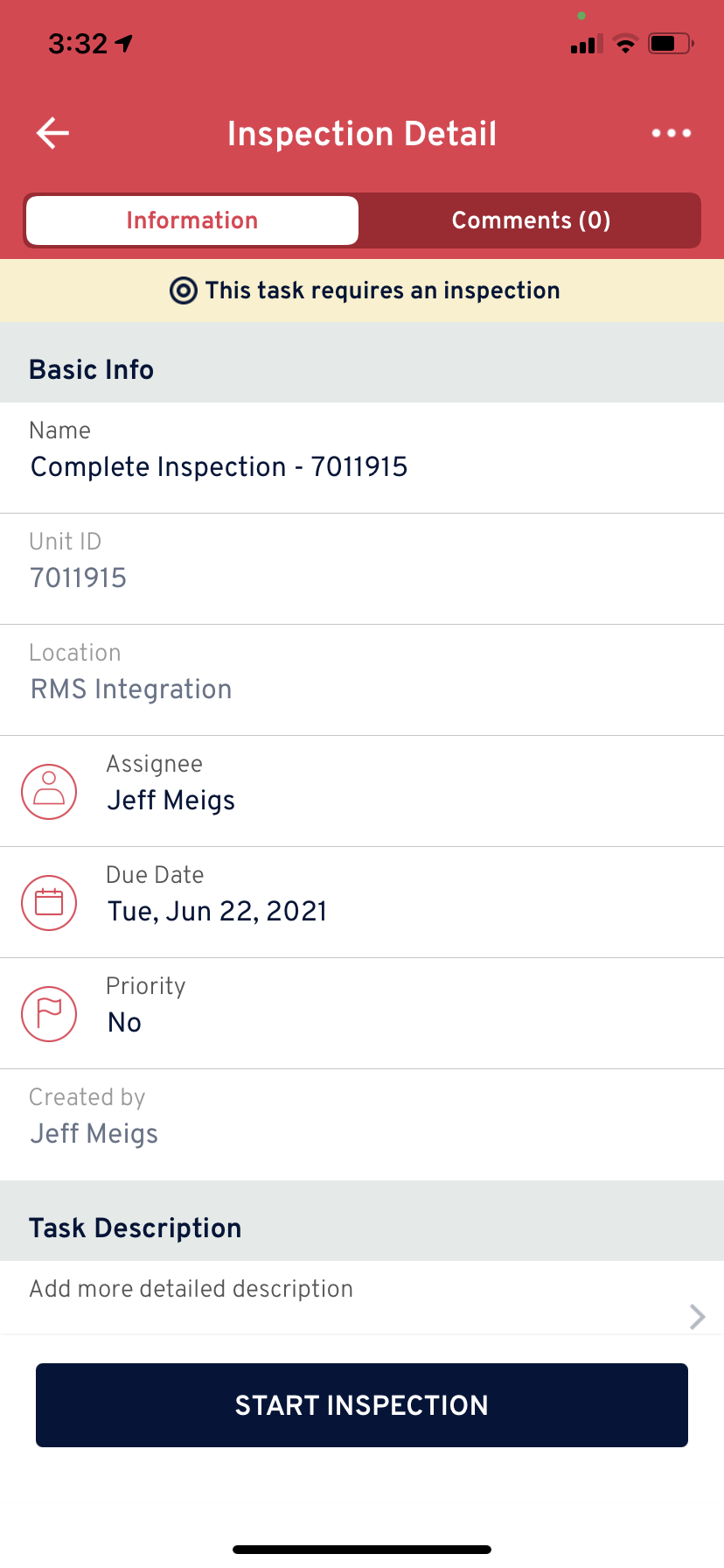 Press comments on the top right to view or add any comments on the task.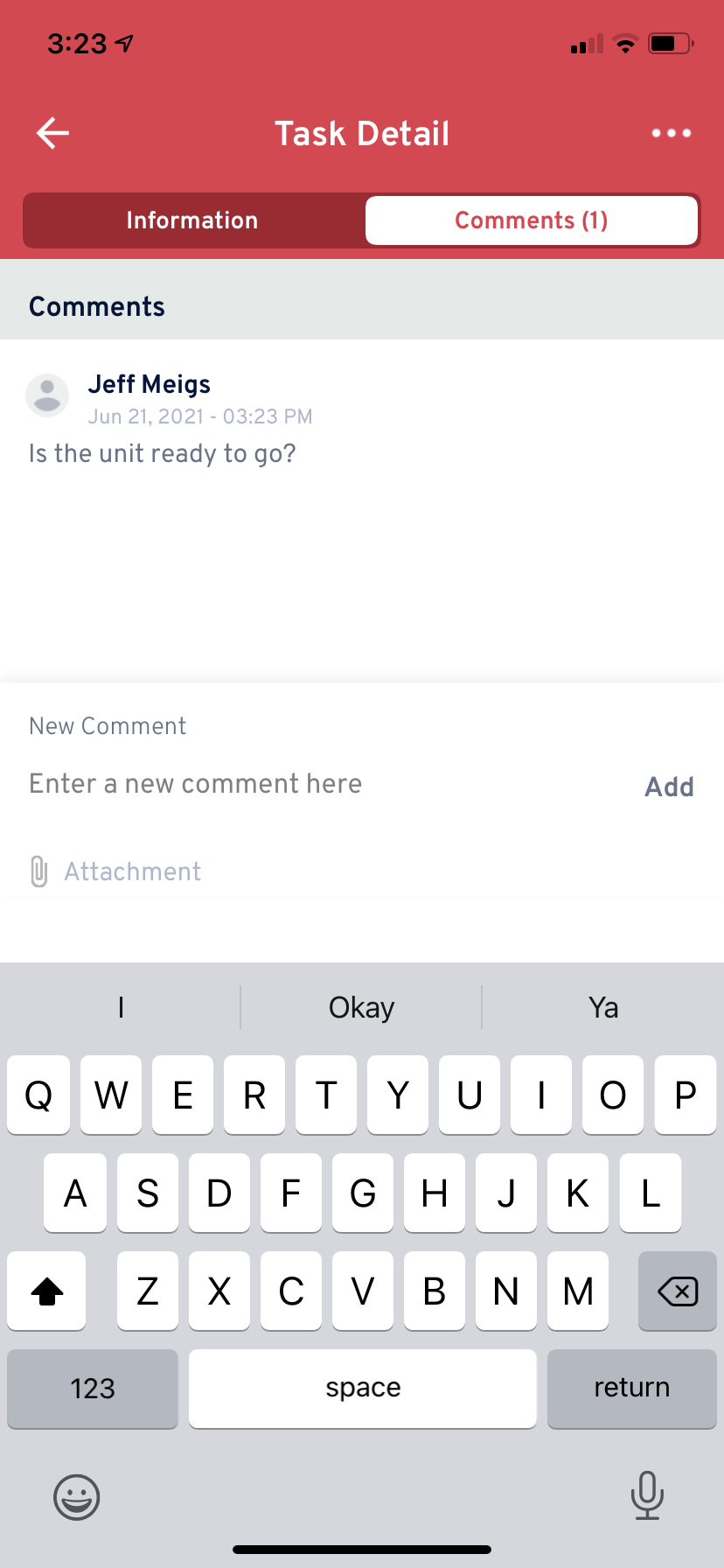 When a regular task is marked complete, the task detail page will be grayed out. You can mark a task incomplete at any time if it needs to be re-opened.
Follow up tasks
You can now create follow up tasks at the end of any inspection, in order to assign work that needs to be completed right after a unit is inspected.
To add a follow up task, press "add follow up task" from the follow up tasks section on the upload screen.
From here, add the follow up task details, and press done when complete
This will add the follow up task to the inspection. Add additional follow up tasks from here if you'd like. Once the inspection is uploaded, the associated follow up tasks will also be created, and the assignees will be notified via email.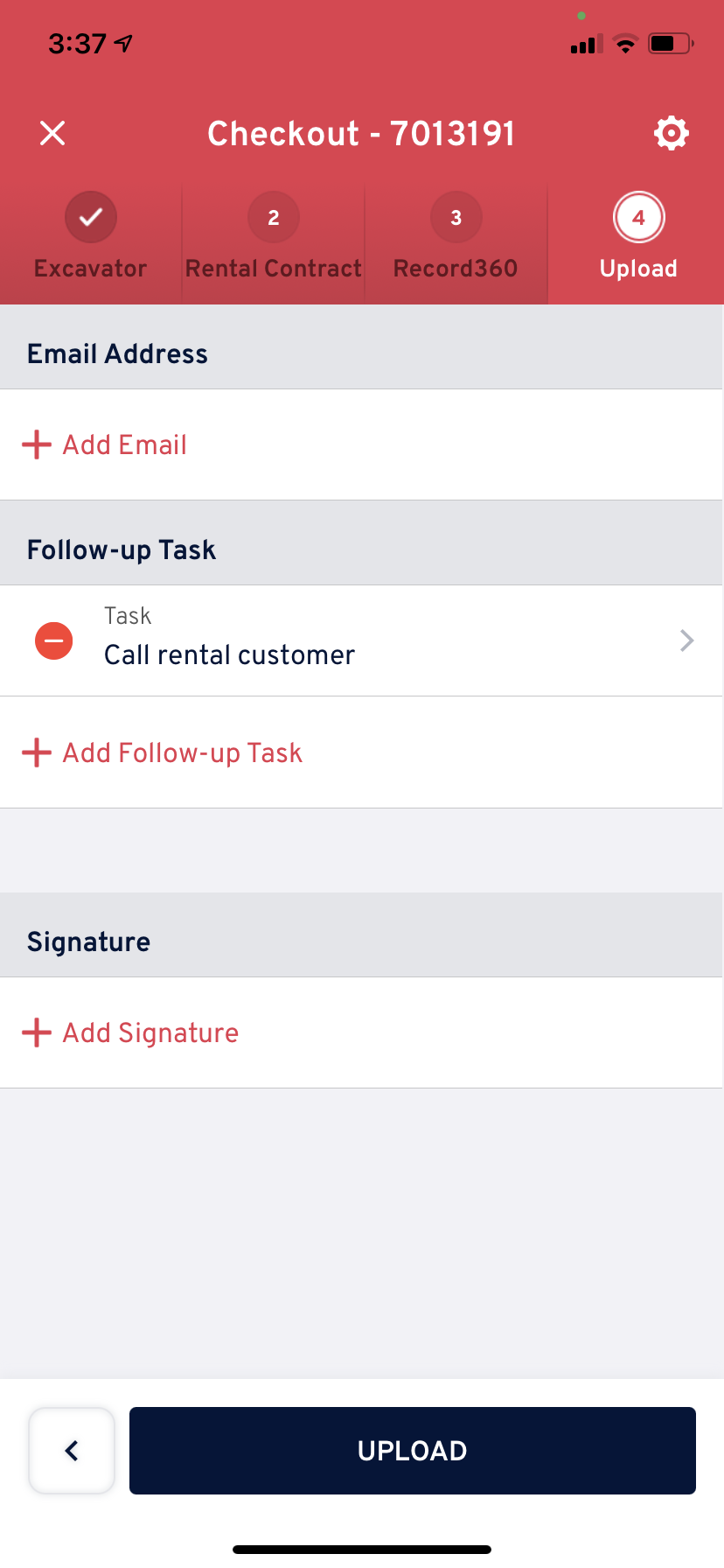 And that's it! As a reminder, Tasks is available on Standard plans and above, and Job Board (dashboard only) is available on Professional plans and above. If you have any questions about the Tasks feature, please contact support@record360.com.